WELCOME TO DOWN SHEEPY LANE
My name is Debbie and I'm the dyer and maker of all things at Down Sheepy Lane. I dye yarn, in small batches from the dye shed in my garden. I live with my family and gorgeous pooch, Bella, in South Derbyshire.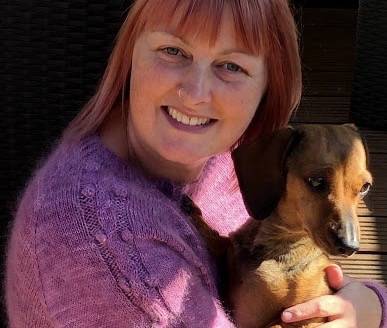 I started Down Sheepy Lane in 2016 after my first visit to a Yarn festival and purchasing my first skein of hand dyed yarn. It was beautiful and I wanted to make my own pretty yarn. Ideas began to flow and after some encouragement I opened up my Etsy shop.
Naming my business Down Sheepy Lane came from a rhyme I was told every night at bedtime.
At the end of 2019 it was time to rebrand and finally move from Etsy to my own website, and here we are.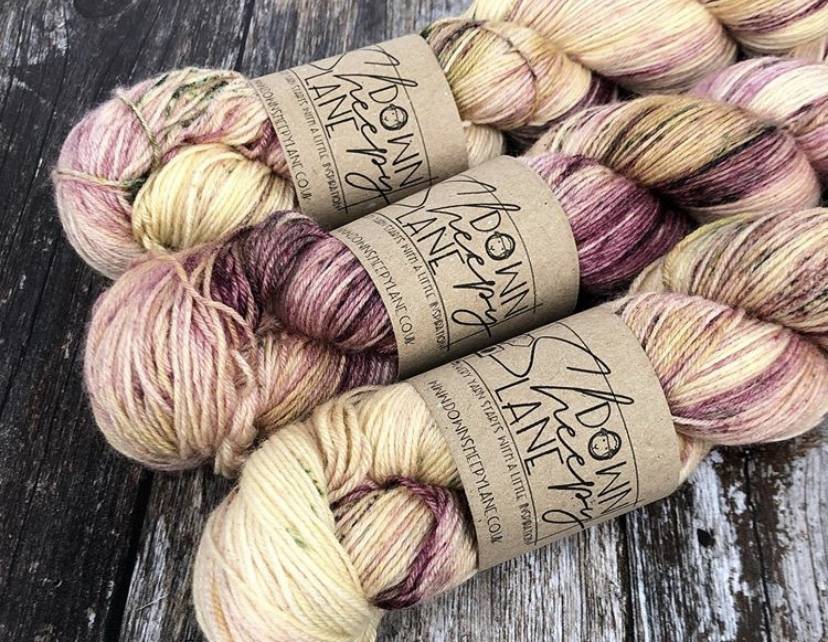 All my yarns are dyed in small batches and are sourced from uk suppliers. I find sparks of inspiration from reading and listening to books, watching films and moments in time, whether it be nature or snippets of family memories.